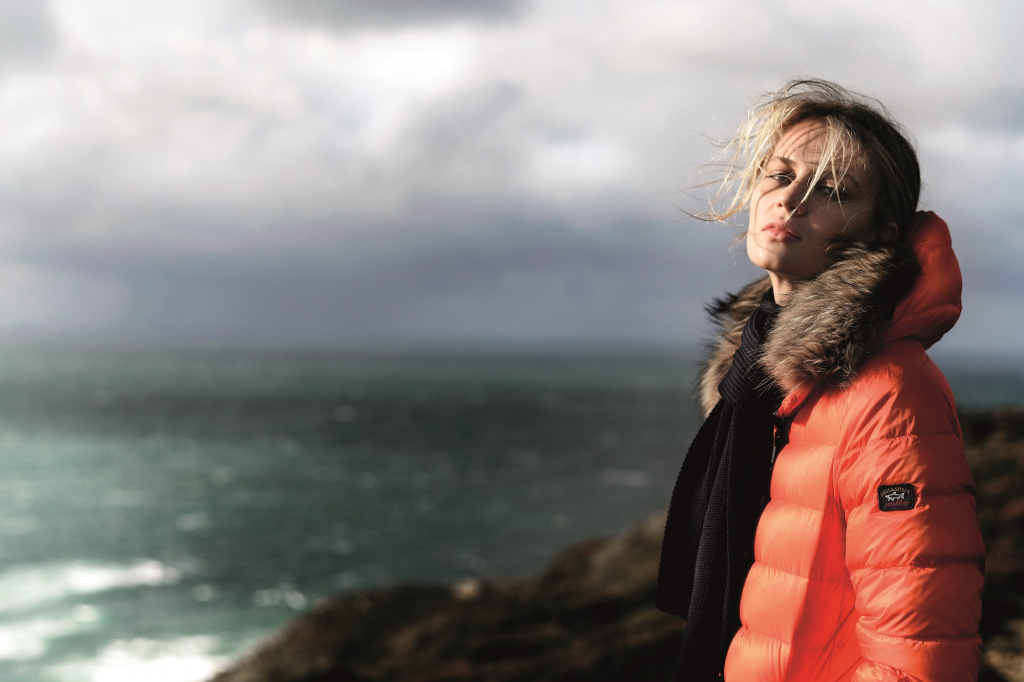 Paul & Shark is a famous Italian brand of sports clothing class middle-up with well-recognized worldwide logo - shark. This trademark for many men and women is synonymous with freedom, casual elegance and comfort.

Officially, the brand called Paul & Shark was recorded in 1977 in Italy. The main focus of the company is to produce top quality waterproof jackets. Also a great choice of clothing for recreation, sailing, diving or Hiking. In shirt, sweater, jeans or sports clothes from Paul & Shark are not afraid of any weather surprises. Additionally produced and Shoe collection, as well as numerous accessories.

Label Paul & Shark presents a reasonable luxury with an emphasis on quality, classic and modern style Made in Italy. Often the women's collection supplemented with glamorous details, for example Swarovski crystals. In a series of accessories included men's and women's bags, backpacks, shoes, hats, scarves and cravats, etc.

Designers brand Paul & Shark create their beautiful collection specially for those who are not accustomed to distinguish between the concept of comfort and style. The expansion of the sports product range enabled Paul & Shark to win international acclaim. Currently, the brand produces not only sportswear, but also the collection of clothes in casual style. It is a beautiful and practical things for everyday wear and outdoor activities.
Employees of the brand Paul&Shark have paid increasing attention to environmentally friendly production and high quality of the materials used. To do this, hold serious experiences: for example, a test of a new waterproof fabric called Typhoon occurred at twenty meter depth! Therefore, the clothing brand Paul&Shark allows you to feel comfortable and independent in any weather. To label things brand most often attached booklet, which describes all features and specifications of this model of clothing.